As a follow up reminder to our communication sent on 5/10, school will be closed tomorrow, Friday 5/26- Monday 5/29. School will resume Tuesday 5/30. Have a great Memorial Day Weekend!

Golden Knight Families, A quick reminder that Wednesday, May 17th is an early release day with MHS students dismissed at 11:00am and Elementary students at 12:00pm. Also Friday, May 26th there will be no school for students and staff. We hope you enjoy a long safe Memorial Day weekend.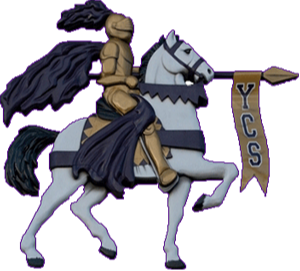 Reminder: Today (5/5) is the day to pick up your hanging baskets from the PTO Flower Sale. Pick up is from 4:00pm - 6:30pm in the Elementary Cafeteria.

Reminder: Tonight is the Livingston County Sheriff's Office vs. The York Staff Charity Basketball Game. Come support the YCS food pantry. The game will start at 7:00PM. There will be a halftime show and games with chances to win prizes! We will also be having a basket raffle. Come join the fun!

The YCS food pantry has 20 boxes of non perishable food items that can be donated to any families in need. This will be a first come first serve available for pick up this Friday (4/28). If you or a family you know would be interested, please email Dominic Chirico at
dchirico@yorkcsd.org

Good Evening YCS Community! Please join us Friday, April 28th for the York Central School Staff vs. The Livingston County Sheriff's Office charity basketball game. There will be a basket raffle, concessions and opportunities to win prizes at half time. The game will start at 7:00pm and the cost $1.00 for students and $3.00 for adults. All proceeds will be donated to the YCS Food Pantry. We hope to see everyone there!

Come out and support the York Odyssey of the Mind program, Beef on Weck Fundraiser!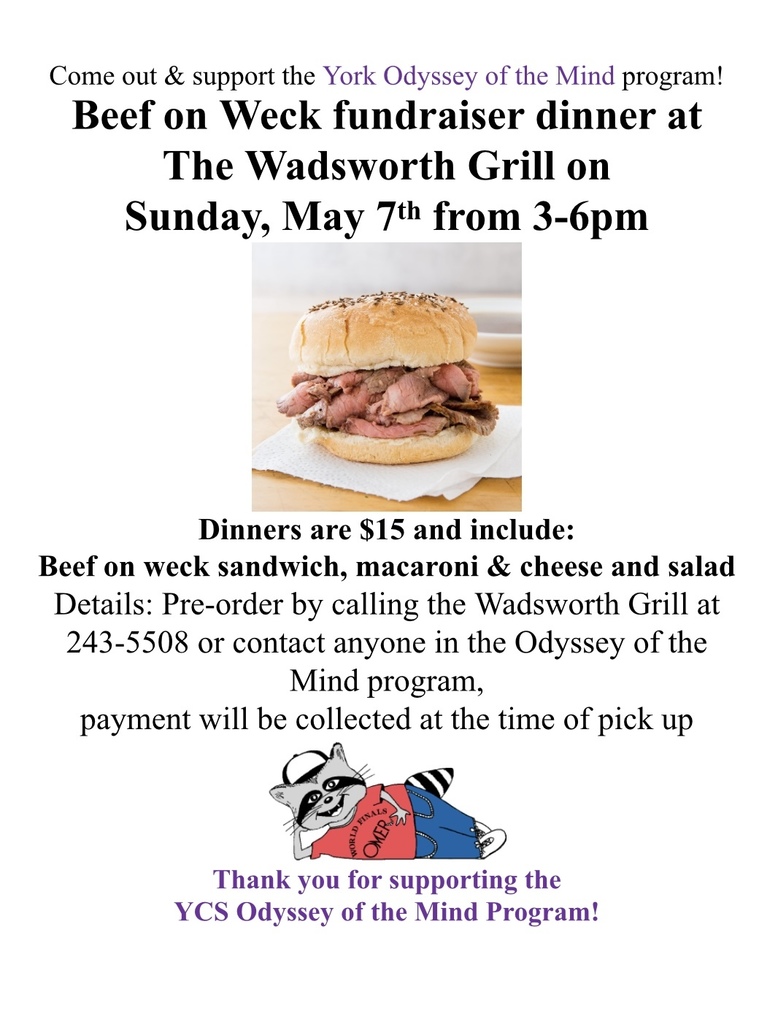 Due to the current field conditions, all JV/Varsity Baseball and JV/Varsity Softball games scheduled for today (3/28) have been cancelled.


We are currently having a glitch with our attendance system, parents are getting texts/calls stating that their children are not in school. We apologize for this inconvenience are are working to get it fixed as soon as possible.

Elementary Buses are running a little behind today. They are leaving school now. Please be patient.

Due to the inclement weather today (Friday, March 10th) all after school and evening activities have been cancelled.



Good evening, erring on the side of caution due to potential inclement weather on Friday March 3rd the Section V boys basketball game scheduled for Friday night at the Blue Cross Arena has been moved to Sunday, March 5th at 1:00pm.

York Elementary is getting ready for the Fall of 2023. We will not be holding an Informational meeting for UPK this year. Registration packets will be mailed out to families that are on our Census. Call or email the Elementary Secretary to find out if you are on the Census.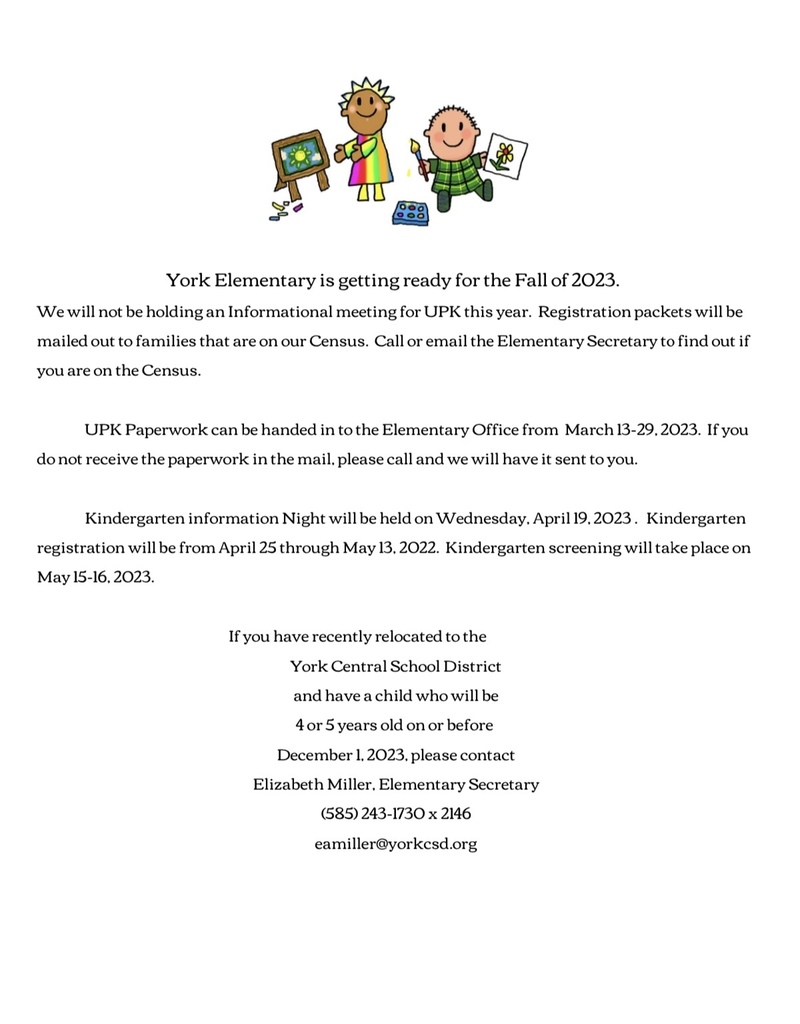 Good morning, Apparently one of the news channels mistakenly said that after school activities are cancelled. This is not the case. Afterschool and evening activities will happen as are scheduled. Have a warm and safe day.

Due to the weather conditions, all after school and evening events for today, Wednesday, January 25th have been cancelled.